HITASTE R10 HEAT NOT BURN DEVICE
HiTaste R10 HNB is different from IQOS's blade heating, HiTaste R10 uses the same pin heating method as LIL. Pin heating not only has the advantages of fast heating and reduced smoking waiting time, but also has the advantages of convenient cleaning and not easy to break the pin.
Hitaste R10 is the 2021 latest HNB Device in September with Adjustable Temperature and Smoking Time, -Its appearance design is fashionable and beautiful, small and convenient to carry. -With OLED HD display, you can see the data of each function clearly. It has automatic cleaning function. It is a very intelligent dry flue-cured tobacco equipment.The R10 has added the function of smoking pause, the cover has been modified and upgraded, and the performance has been optimized according to the shortcomings of the device before. When you turn off it, it will say "goodbye" to you. This is a new type of heating and non combustion equipment, which is very worthy of your possession and use.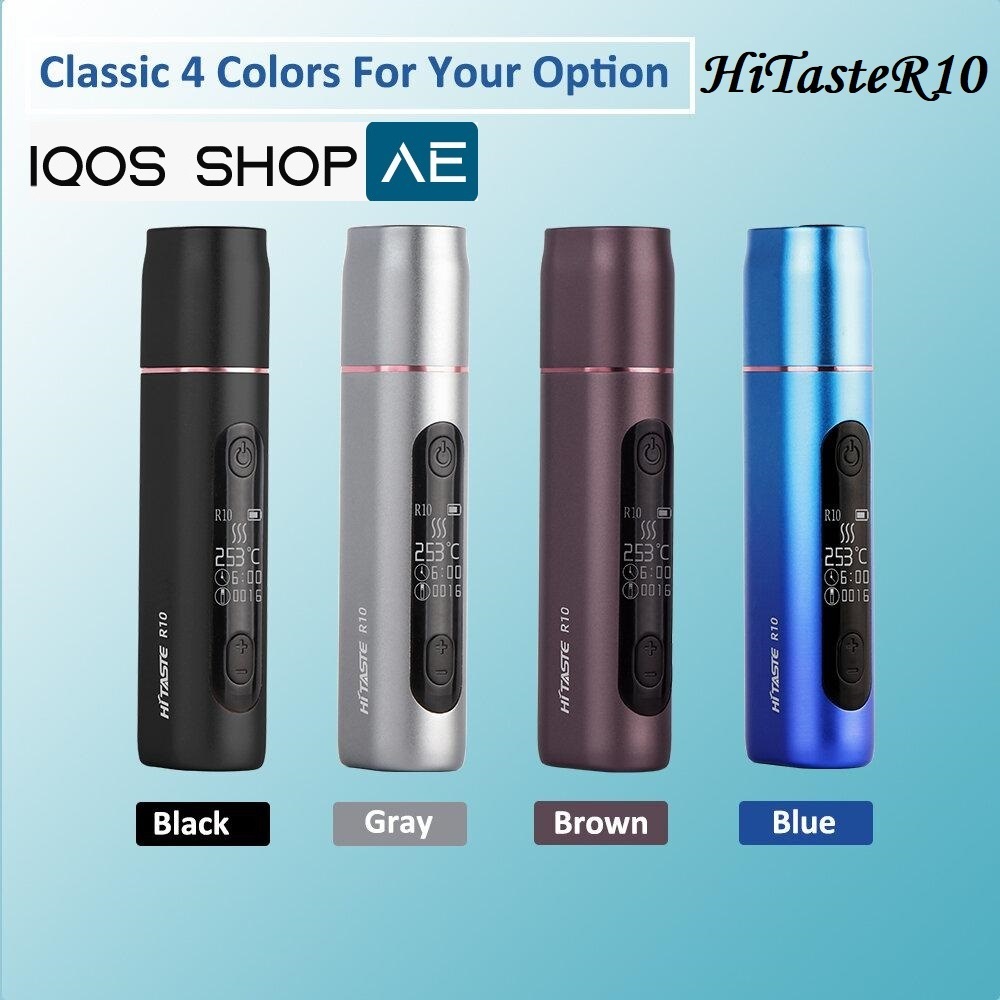 Hitaste R10 Specifications:
1. Net weight: 98g
2. OLED screen
3. Battery capacity: built-in 2600mah
4. Charging interface: Type-C