The new "IQOS LIL SOLID HEAT NOT BURN KIT" is Now available in IQOSShop Dubai UAE! Cash on delivery is available to Abu Dhabi, Dubai, Ras Al Khaimah, Sharjah, Ajman, Umm Al-Quwain, and Fujairah!
IQOS LIL SOLID HEAT NOT BURN KIT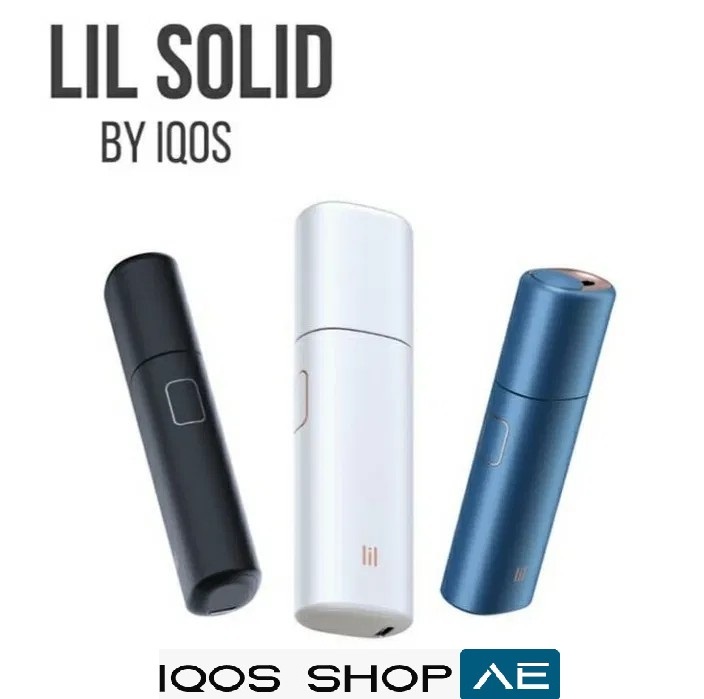 The Lil SOLID device, developed by South Korean company KT&G, is presented by Philip Morris. It is a compact and lightweight device, and the all-in-one design and simple display and vibration system make it very convenient to use.
DUAL HEAT tobacco heating technology gently warms tobacco from the inside up to 350C, revealing its taste and aroma without smoke and without ash.
A full charge of the battery is designed for 20 sessions, which means that it will last for the whole day. You can use 4 sessions in a row, and 4 more will be available in just 3.5 minutes*. The display will tell You when your Lil SOLID is ready to work again.
The device is intended for use with Fiit tobacco sticks.
IQOS Lil SOLID comes with
1 x LiL Solid Device
1 x USB cable (type C)
1 x Charging adapter
1 x Cleaning tool