The new IQOS VEEV PODS CLASSIC MINT now available in IQOS SHOP Dubai UAE! Cash on delivery available to Abu Dhabi, Dubai, Sharjah, Ajman, Umm Al Quwain, Ras Al Khaimah and Fujairah.
IQOS VEEV PODS CLASSIC MINT
VEEV Classic Mint Pods is a fresh peppermint mix flavor with creamy notes.
Sold in packs (1 pack = 2 pods)
One 1.5ml VEEV pod has an average of 400 puffs. Each pod is available in 39 mg/ml (3.5%) nicotine strength.
IQOS VEEV Pods Classic Mint Details
Size: 1.5ml
Puffs: 400 Puffs
Nicotine Strength: (39 mg/ml) 3.5%
* This product is not risk-free and provide nicotine which is addictive.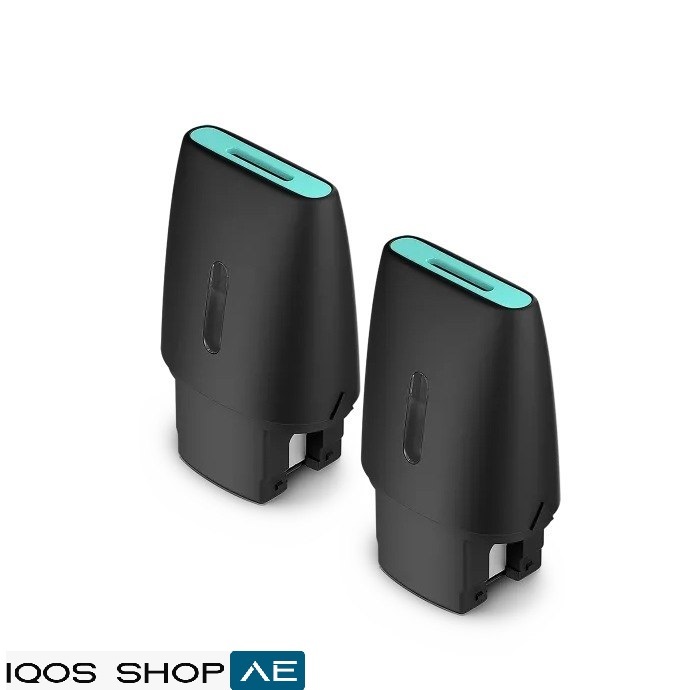 Main Features of IQOS VEEV PODS GREEN MIX
Sleek and compact design, perfect for carrying around

400 puffs per pod – a full pack!

Contains 39mg/ml (3.5%) nicotine strength, providing a smooth vaping experience with no harsh throat hit

VEEV pods automatically heat to 160 degrees Celsius and then release the precise amount of nicotine needed, every time.

The unique mouthpiece design guarantees that your throat is safe from dryness, while also maximizing vapor production and flavor.

They're available in packs of two, with a purchase of two pods shipping for free.