The new "HEETS SUMMER BREEZE KAZAKHSTAN" is Now available in IQOS Shop Dubai UAE! Cash on delivery is available to Abu Dhabi, Dubai, Ras Al Khaimah, Sharjah, Ajman, Umm Al-Quwain, and Fujairah!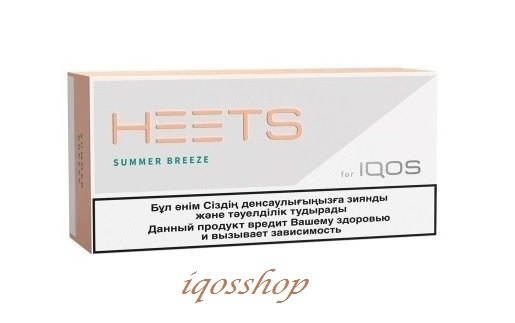 HEETS SUMMER BREEZE KAZAKHSTAN
Welcome Summer Breeze heets, the taste of sunny summer with its bright colors, vibrant fruit notes, and fresh warm wind.
Freshness: ★★☆☆☆
Saturation: ★★★☆☆
Density: ★★☆☆☆
Smell: ★★★★★
Each pack contains 20 HEETS tobacco sticks, single carton contains 10 packs of HEETS (200 tobacco sticks).