The new HEETS FIIT VIOLA is Now available in IQOS SHOP Dubai UAE! Cash on Delivery is available in Abu Dhabi, Dubai, Sharjah, Ajman, Umm Al Quwain, Ras Al Khaimah, and Fujairah.
HEETS FIIT VIOLA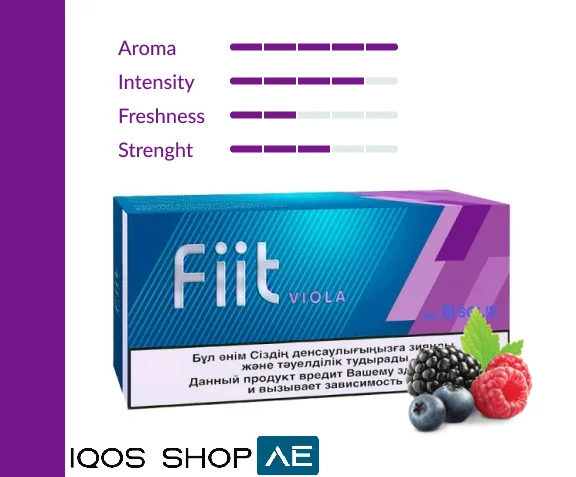 New fresh berry taste for IQOS devices
Sticks with berry, refreshing aroma. According to some users, Fiit Viola sticks resemble Heets Purple with hints of wild berries.
Fiit sticks have the same "strength" of taste and nicotine concentration as Heets.
Aroma: ★★★★★
Intensity: ★★★★☆
Freshes: ★★☆☆☆
Strength: ★★★☆☆
Each pack contains 20 FIIT tobacco sticks, single carton contains 10 packs of Fiit (200 tobacco sticks).