New HEETS DIMENSIONS NOOR IS NOW AVAILABLE IN IQOSSHOP DUBAI UAE! Cash on Delivery available to Abu Dhabi, Dubai, Sharjah, Ajman, Umm Al Quwain, Ras Al Khaimah and Fujairah.
DIMENSIONS NOOR HEETS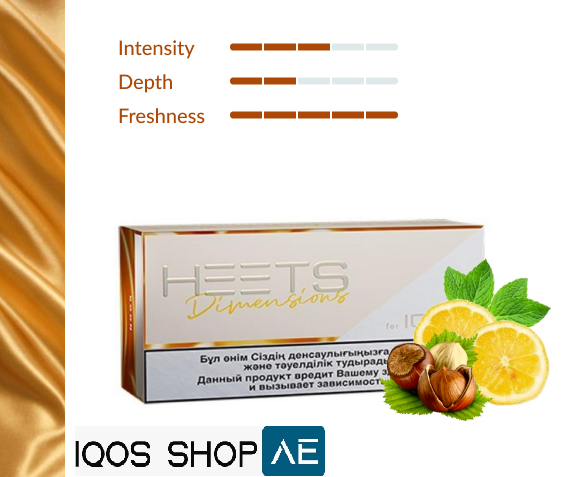 WARM AND ZESTY
An elegant tobacco blend fused with warm nutty sensations delicately balanced with zesty notes and fruit aromas.
IQOSmag: The brown flavor is very much reminiscent of the creamy taste of HEETS Teak (lighter Bronze), but the softer Noor are more earthy and velvety, clearly showing the sweetness of the fruit.
Each pack contains 20 HEETS tobacco sticks, single carton contains 10 packs of HEETS (200 tobacco sticks).