New HEETS DIMENSIONS AMMIL IS NOW AVAILABLE IN IQOSSHOP DUBAI UAE! Cash on Delivery available to Abu Dhabi, Dubai, Sharjah, Ajman, Umm Al Quwain, Ras Al Khaimah and Fujairah.
HEETS DIMENSIONS AMMIL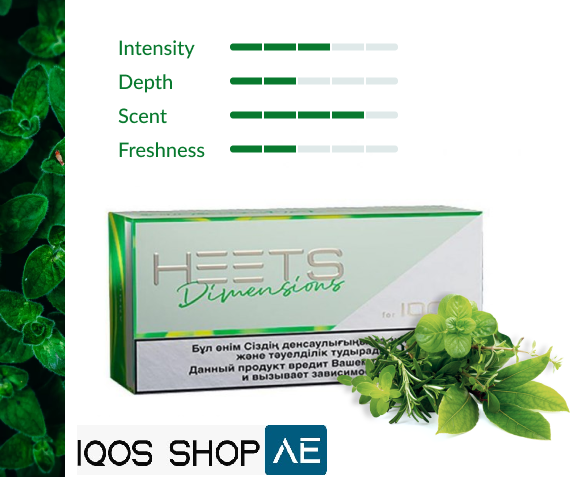 MELLOW AND HERBAL
Fresh garden spice
A delicate mix of fresh and herbal notes accompanied by an underlying twist of creamy sensations.
IQOSmag: Green is probably based on the Willow variant, gently menthol with an herb base, probably basil.
Each pack contains 20 HEETS tobacco sticks, single carton contains 10 packs of HEETS (200 tobacco sticks).